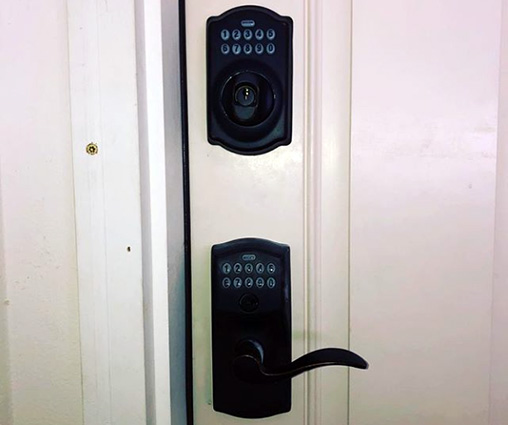 Being locked out of your own home is a scary situation, even if it's just for a few minutes while you locate the spare key. If you don't have a spare, it can be a downright daunting prospect. Luckily, Ian's Lock And Key is here to make sure it's a situation you don't have to face alone. We're on call at all hours to help you get back into your home, even when the doors are locked.
We've been assisting with residential lockouts in Des Moines, IA for years, and we've seen virtually any situation you might be in. From lost keys, to malfunctioning locks and beyond, there's no situation we'll back down from. Some of our abilities include: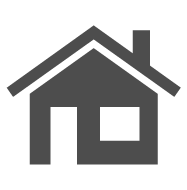 General Lockouts
Locked your keys in your house? Lost them entirely? Don't worry—we'll get things unlocked and the door opened for you, so you can get back into the place where you live. We work quickly, to minimize your headaches and discomfort.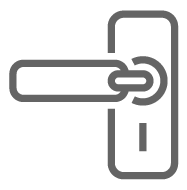 Broken Locks
Got a lock that just doesn't work anymore? Leave it to us to replace it. We'll remove the old lock and retrofit a new model that works flawlessly to keep your home safe and secure.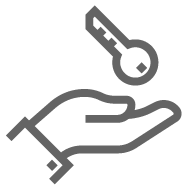 Re-keying
Want to protect your home without changing the locks? We offer re-keying services that keep the locks you have, while resetting the tumbler to ensure a new key combination that only you have access to.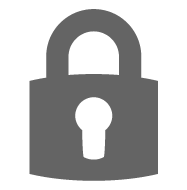 Lock Replacement
Want to upgrade your locks to something better or more reliable? Trust our team to point you in the right direction. We're knowledgeable regarding all brands and styles of lock, and can advise you appropriately.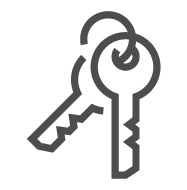 Spare Keys
Sometimes it's just a good idea to have a spare key on hand—whether you're keeping it for yourself or handing it off to a friend or family member. Let our team take care of duplication and house key replacement in Des Moines, IA.
Fast Reliable Home Locksmith Services
Don't let your home defenses keep you out in the cold! Contact our professional locksmiths today to make sure you're on the right side of a locked front door. We can be reach 24 hours a day at 515-210-7282.